Request
to
call
Back/ Out bond Best Opportunity for Entrepreneurs High ROI Low Investment BPO
Process
Lead Conversion Process
Monthly Payment per Seat Rs15000/-
Sales Conversion Process the prospective leads of interested customers will be provided by the
Company Owner.
Daily 70 Numbers will be provided per seat where minimum 8 New Leads will be included. Minimum 3
conversions required from each seat. Once the seat target is achieved, additional Rs5000/- will be
awarded as performance benefit. Additional Performance incentives per conversion will be provided
above 3 conversions per seat.
Deposit: Rs50000/- for seat.
Center have to call to customer and explain the prospective leads and explain / illustrate the courses
and membership services provided by the organization and fill up the customer details in the CRM,
and if any students want to do the course, share them, the fee payment mode as well as online
payment mode.
Then after you have to forward that lead and recording to client.
Center have to Work on Behalf of TATA Capital in Pan India but in Gujarat they can used a name of
TATA, HDFC, and CITI Bank.
Center have to provide client recording of confirmed lead.
Minimum Fee Collection Amount should be 2 Lacs.
Languages Known: Hindi, English and the regional language
Locations for Dialing:
Corresponding State of the centre allotted
Leads will be provided by the company, the centre has to engage in the prospective follow ups and
conversions. How to count customer Eligibility and the pitching of the courses, it will be explained it to
you in Training will be online and if onsite training will needed then all lodging and boarding charge
has to be beard by center and it will be only be happen on Saturday or Sunday
Payment Terms are as bellow
1) 15,000 Rs. per Seat: Per Seat 3 Conversions has to be generated (first month minimum3)
2) Once 3 Conversions per seat Done, Rs5000/- additional benefit will be rewarded
3) Above 3 Conversion, the seat will be provided an incentive per sale, beyond it.
PROCESS NAME: BC TO AD Hyperlink Ltd, FSF Safety Courses
NATURE OF WORK: Lead Conversion
SEAT: Minimum 5 Seat
PROCESS TYPE: Online / Out Bound Request to call
back
PER SEAT: 15,000/- INR Fix
PAYMENT CYCLE: Monthly
WORKING DAYS: Mon to Sat
PAYOUT MODE: Account transfer
VALIDITY: 11 Month
WORKING HOURS: 9 AM to 6PM, Mon-sat
Leads: By the company
Training will be from client: side :YES
Monthly Billing Fix for 10 Seats: :- 15,000* 10 = 1,50,000/- Fix
Per Month :- 1,50,000/- INR Fix
REQUIRED DOCUMENTS
Company Profile
Company's L.o.I
Directors profile along with senior Management profile
Pan card copy
Company's reg copy
BC to AD Hyperlink Ltd
#539 , West End Mall, Janakpuri West
Near West Metro Station
New
Delhi
110058
Mobile: 9633229988
Email: cc@bctoad.com
Write review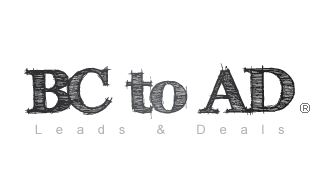 Request to call back/ out bond best opportunity
Write review
Leave your comments on this ad
Offensive messages and spam will be removed