Renovation repair, whitewash in gurgaon-property management services gurgaon
SANA Property Management Services (PMS)
"Complete Solution for NRIs, the ones living away from home and who have busy schedule"
About Us
We, Sana Associates are a property marketing & management company based in Gurgaon. Operating since 2007 we are well versed with local
real estate
market and have all valid licenses & accreditation related to realty business. We are a team of young & dedicated professionals offering our expertise with full honesty, transparency & integrity.
What we do
We as your property managers look after your priced assets / investments with immaculate care. We undertake complete property & facility management work for homes, villas, apartments, floors and office in Gurgaon. Scope of Work & Services which we undertake, facilitate, co-ordinate and outsource includes,
•
renovation
,
repair
, Refurbishing & Construction
• Modular Kitchen, Wardrobe, Furniture & Interior
•
whitewash
, Paint, Polish, & Anti Pest control termite
• Electrical, Plumbing, Sanitary, Glass & Fabrication
• Housekeeping, Cleaning, Horticulture & Landscaping
• Utility Bill payments, Liaison & Co-ordination work
• Fitting & Fixtures – Resourcing, Assembly & Installation
• Property Valuation, Monitoring & Inspection
• Rental, Resale, Legal & Documentation Assistance
• Contracts, Tenant Management & Re-allocation
Why Us
• We our self are personally involved in all PMS activities and our team members are constantly present during the duration of execution of entire work.
• ID proofs & related information stored with us for all workforce carrying out the work within the premises.
• Negotiation with various vendors done by us and the work is given to the ones with better quotes & proven record.
• Procurement of material is done by us so to get the best price & quality
• Monetary benefit earned through negotiation & procurement is passed on to the customer.
• We work on reasonable margins with complete transparency
PMS - Annual Contract (PMS-AC): Fee: One month's rental
Exclusive Benefits of PMS-AC
? All PMS applicable as listed above including follow ups, co-ordination, assistance, facilitation & communication with local authorities, departments & agencies.
? Regular inspection & quarterly status report of your property.
? 24X7 dedicated property managers.
? Leasing fee - 15 days lease
? Resale fee - 0.50% of the transaction value
Should you need more information on our property management services, please feel free to contact us on +91 9910189059, 9871712803
Thanks & Regards
SANA Property Management Services
SFF 105, Palam Triangle, Palam Vihar,
Gurgaon 122017, Haryana
# +91 9910189059, 9871712803, 9910200584
Write review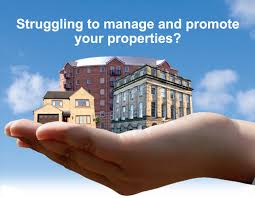 Renovation repair, whitewash in gurgaon-property management services gurgaon
Write review
Leave your comments on this ad
Offensive messages and spam will be removed