Currency
counting
Machine Wholesaler In
Delhi
Sales Inquiry Contact us: 09560237944 or 011-26103059
FREE: External Customer Display, Rubber Rings and Cleaning Brush.
It has in built Fake
note
detector which detects fake/duplicate notes simultaneously while it's counting notes.
This is a high quality
machine
build to last longer and comes with 1 year standard warranty.
Brand New in Box
Excellent Quality
Excellent Price
1 Year Warranty
FEATURES:
Counterfeit/Fake/Duplicate Note Detecting Function (UV) OR (UV & MG): World's top most technology used by banks and financial industries.
UV: Fluorescent detection.
MG: Magnetic detection.
IR: Paper thickness-note struck together detection
Dual Display + Customer Display: It has dual display on the unit for extra comfort view from any angle.
Auto start counting mode: Put banknotes on hopper and then machine will begin counting automatically.
Addition function: Under this mode the new counted quantity will be added to the previous counted quantity.
Batch function: Preset the counting number you need, machine will be stop when the preset counting number is reached. Machine will work again when the banknotes are taken off.
Chained note detection (two sheets): When detects chained note, the machine will stop and emit beeping sound.
Half-note detection: When detects half-note, the machine will stop and emit beeping sound.
Parameter:
Counting Speed: 1000 pcs/min
Countable Note Size: 110mm * 50mm - 190mm * 90mm (Suitable for all INDIAN CURRENCY NOTES)
Counter Display 1: 3 Digit LED
Batch Display: 3 Digit LED
Hopper Capacity: 200 pcs
Stacker Capacity: 200 pcs
Net Weight: 6 Kgs
Power Supply: AC 220V, 50Hz
Power Consumption: Working Mode < 90W
Standby Mode < 3W
Dimension: 272 * 253 * 173mm
Customer display: Included
We check each machine thoroughly. If it functions well, as it is supposed to be, than only we ship it out.
Buyer bears Octroi or any local taxes, if applicable in buyer's state/city.
Contact Us
Rita Bhardwaj
09560495305
Marketed & Service By
NATIONAL INDUSTRIES
139-C, Mohammadpur, Near Bhikaji Cama Place, New Delhi-110066
Telephone: 011-26184278 or 011-26103059
Advertisement
Note counting machine price in delhi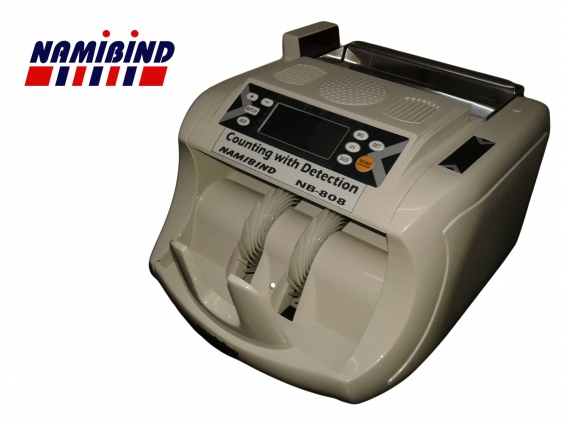 Advertisement

Write review
Leave your comments on this ad
Offensive messages and spam will be removed